As an actuary, you will find ways to manage risk and its financial consequences through strong analytical skills and knowledge in economics, finance, mathematics and statistics. The actuarial science major at Nebraska prepares you to be a key player in companies dealing with risk, including insurance companies, hospitals, banks and more. This major is offered in the College of Business and the College of Arts and Sciences.
Colleges

Hours Required

120 credit hours

Minors Available
The Nebraska Difference
Selected as a Center for Actuarial Excellence and University-Earned Credit Program by the Society of Actuaries
Prepare to achieve professional designations from the Society of Actuaries or Casualty Actuarial Society
Experience a strong community-based program with high student and employer engagement
Free 1-to-1 tutoring, academic advising and career coaching
Two Pathways For
Actuarial Science
You can major or minor in actuarial science in the College of Arts and Sciences or College of Business. Each pathway prepares you for an actuarial career and offers the same required courses of calculus, statistics and finance. When choosing a college, think about your other interests, the general requirements of the college and available scholarships. View the four-year plans or meet with an academic advisor to see which option is best for you.
College of Arts and Sciences
Pathway provides flexibility to pair your interests in the humanities, sciences and social sciences with actuarial science. You'll take 22 credit hours of actuarial science coursework and have the flexibility to take other classes to broaden your learning in more areas. Actuarial science majors in this college often also major in mathematics. Receive 1-to-1 career coaching to ensure opportunities after graduation whether you seek high quality employment or pursue an advanced degree.
College of Business
Pathway includes 28 credit hours in actuarial science and the core business courses and requires Fundamentals of Computer Science. Students can count finance courses toward an additional finance major or minor. As a business student, you'll receive hands-on career development through the college's unique Professional Enhancement Program.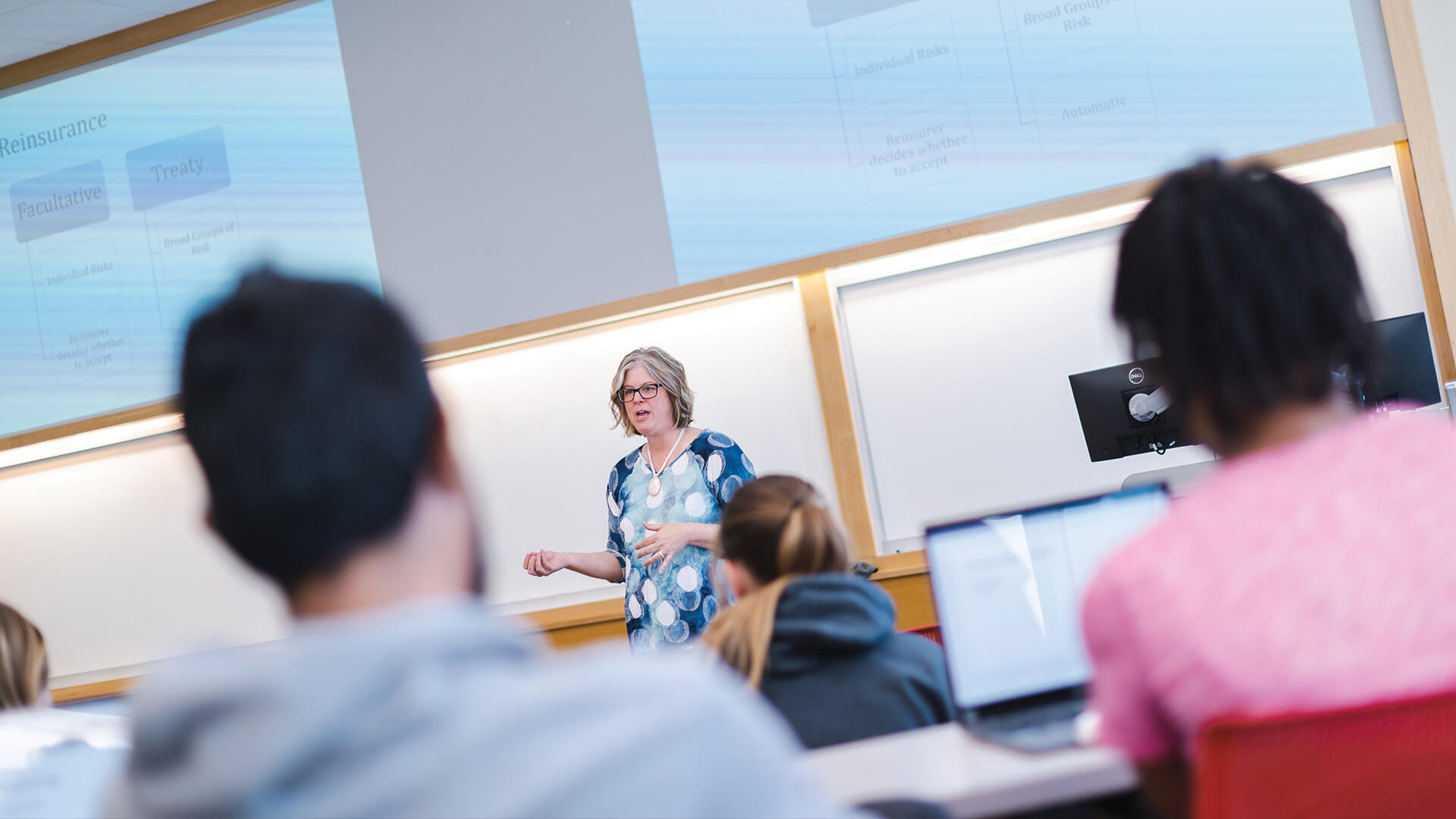 Program Features
Center for Actuarial Excellence and University-Earned Credit Program
Recognized as one of the best programs for actuarial science by the Society of Actuaries, we offer high-quality education at a great value. The UEC Program enables you to earn credit for select SOA professional exams by attaining required scores in your coursework. 
Financial Help for Professional Exams
Not only does our program prepare you to pass your professional exams through VEE-approved coursework, but you will also be reimbursed for every exam you pass as a student. Thanks to our industry partners, there are several actuarial science scholarships available. 
Project-Based Learning 
Work through several "Problem Lab" courses integrating content from the Society of Actuaries exams. Tackle a project for an employer in your capstone course as you examine pricing for insurance, annuities and pension plans.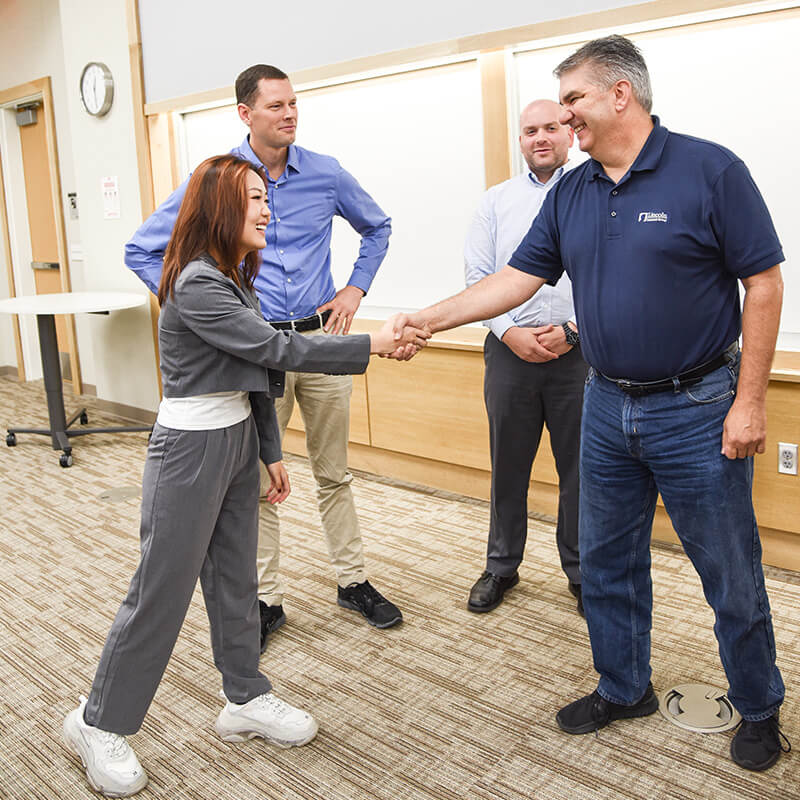 Notable Courses
Principles of Individual and Corporate Risk Management (FINA 338)

Examine personal insurance policies and identify risk at the individual and corporate levels. Apply methods and tools for risk management.
Actuarial Applications of Applied Statistics (ACTS 430)

Apply forecasting methods to actuarial variables. Utilize the programming language R and other statistical tools to apply analytics in actuarial science.
Interest Theory (ACTS 440)

Learn about interest rates and the value of money in business, investments and personal finance. Provides background for all future finance and actuarial science courses.
Life Contingencies I (ACTS 470)

Combine finance and statistics to value future cash flows contingent on life events, including premature death, poor health, retirement or an auto accident.
Introduction to Property /Casualty Actuarial Science (ACTS 474)

Explore ratemaking and reserving of property and casualty insurance products. Apply concepts of risk theory, credibility, reinsurance and other special issues and applications.
Actuarial Applications in Practice (ACTS 475)

Connect theory from completed coursework to the real world by working on case studies with local employers from various practice areas and considering professionalism issues.
Explore the 4-Year Plans
Huskers Do Big Things
Internships
Risk management intern, Maybank
Financial analyst intern, Gallup
Quantitative modeling intern, Pacific Life
Property and casualty intern, Allstate
Actuarial intern, Markel
Actuarial intern, Willis Towers Watson
Careers
Senior actuarial assistant, Mutual of Omaha
Actuarial analyst, Milliman
Data governance analyst, Ameritas
Sales and trading analyst, Citigroup
Operational risk associate, Wells Fargo
Graduate Schools
Master of Science in Business Analytics, Pepperdine University
Master of Finance, Peking University
Master of Professional Studies in Analytics, Northeastern University
Ph. D., Mathematics, Kansas State University
Master of Business Analytics, Massachusetts Institute of Technology
Master of Business Administration, Columbia University
Outside the Classroom
Get the most out of your collegiate experience by taking advantage of opportunities to get involved. Challenge yourself and make meaningful connections along the way.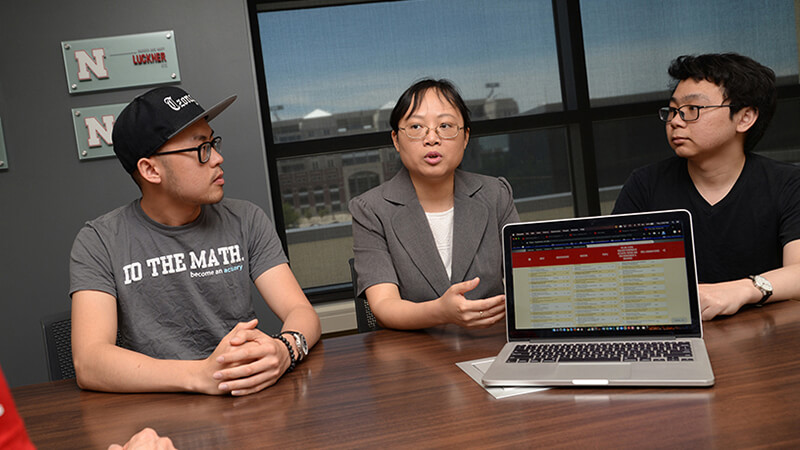 Conduct Research Alongside Faculty
Serve as an Ameritas student researcher, where you'll explore research topics in actuarial science, insurance and risk management.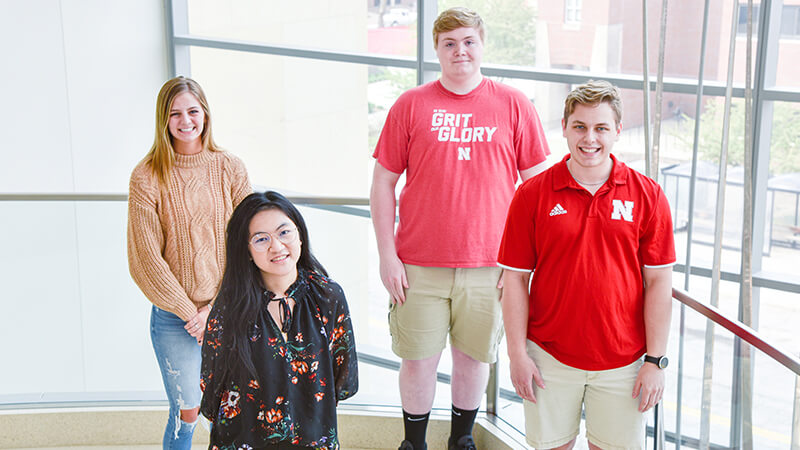 Compete in Case Competitions
Compete with a team of your peers in the annual Actuarial Science Case Competition.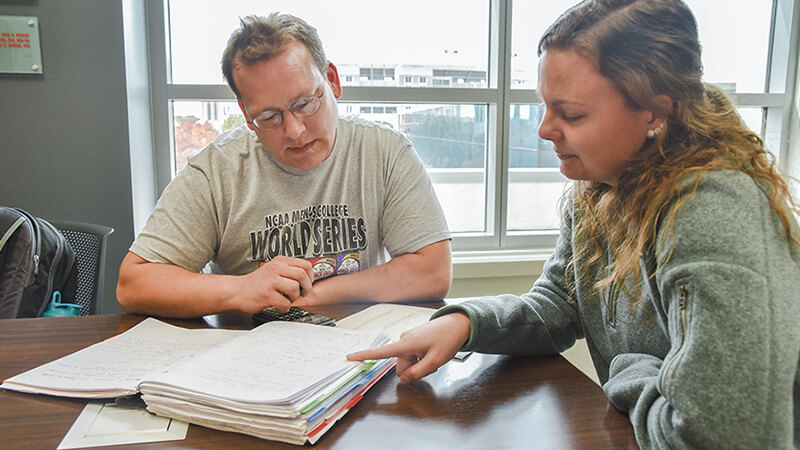 Help other students succeed in their actuarial science coursework as a tutor.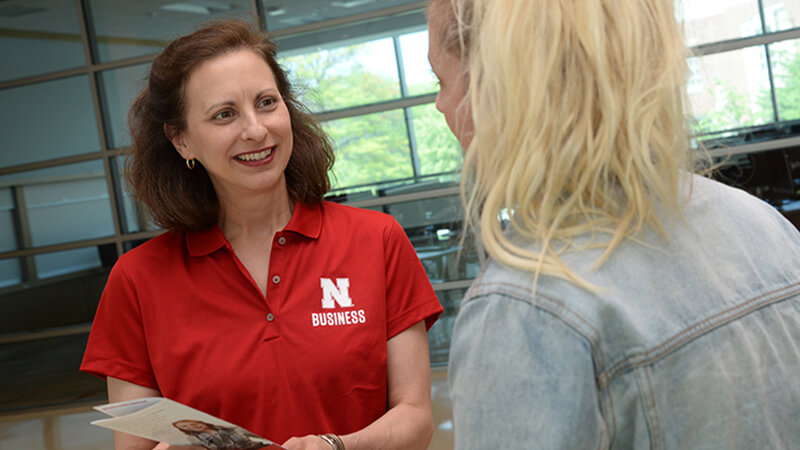 Work with faculty to maintain Nebraska's global actuarial science research ranking.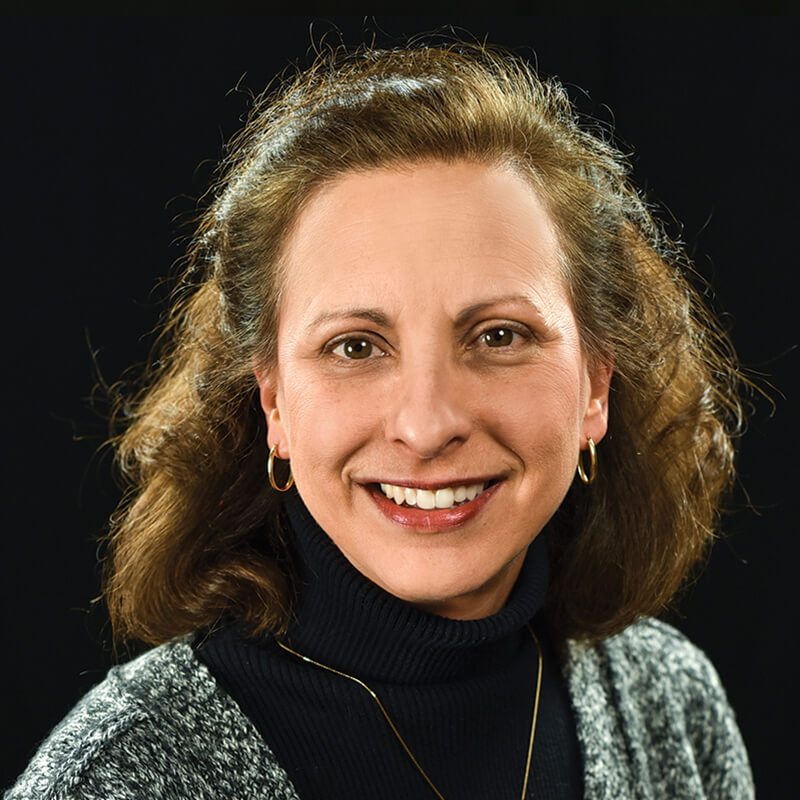 Featured Faculty
Sue Vagts, Actuarial Science Program Director, Ameritas Actuarial Faculty Fellow, David P. Hayes Chair of Actuarial Science and Associate Professor of Practice in Actuarial Science
Sue Vagts teaches Insurance and Individual Risk Management, Theory of Interest and Actuarial Applications in Practice. She received the college's Excellence in Teaching Award as well as numerous Family & Friends Recognition awards. Vagts worked for 10 years in insurance as a pricing and product development actuary, primarily in life insurance, fixed and variable annuities and disability income insurance.
Academics & Experiential Learning
Do the work of an actuary through real-world examples and data. Establish prices of life insurance so families can grieve without financial interruption or analyze funding for government programs.
Tackle a project for an employer in your capstone course, where you'll examine pricing for insurance, annuities and pension plans.
Develop a solution to a problem with teammates during case competitions.
Career Preparedness
Actuarial science majors regularly engage in industry internships locally and nationally, and many study abroad in locations like Brazil, China, England and Italy.
As one of the 20 Centers of Actuarial Excellence in the U.S., our faculty are well connected to many employers, including Allstate, Ameritas and Mutual of Omaha.
Take actuarial science courses that have been approved for the actuarial profession's Validation by Educational Experience (VEE) program, including topics such as economics, corporate finance and applied statistics.
Community
Connect with an upper-class mentor in your first year as an actuarial science major.
The Actuarial Science Club is an active student organization that helps coordinate the annual Actuarial Science Career Fair.
Volunteer as a math tutor in local low-income schools.
Have Questions?
We're Here to Help
If you have questions about the Actuarial Science major or navigating the application process, contact us.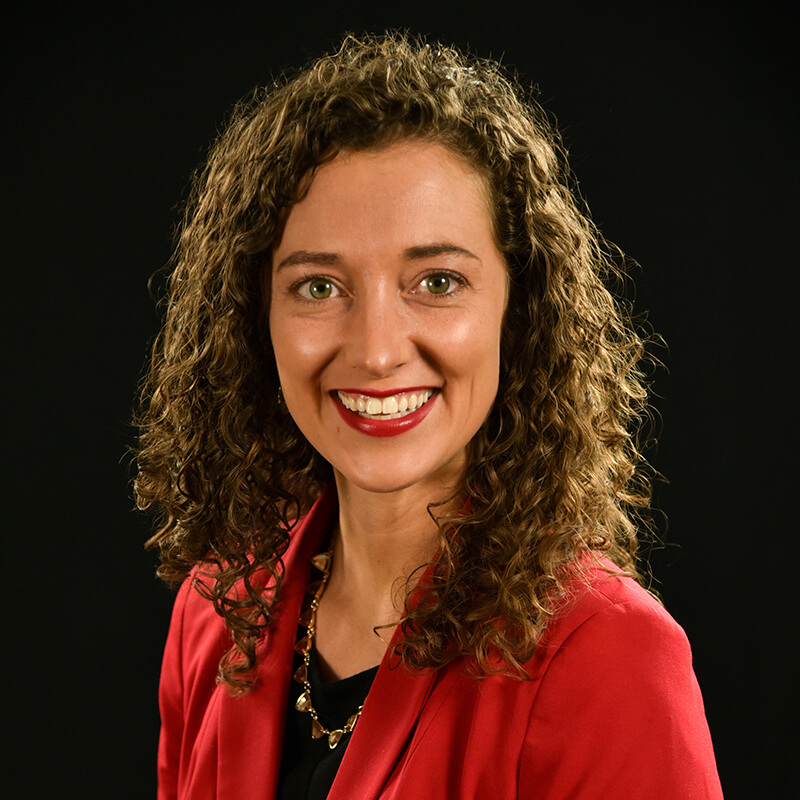 Contact Name

Kendra Ritchie

Contact Title

College of Business

Phone

Email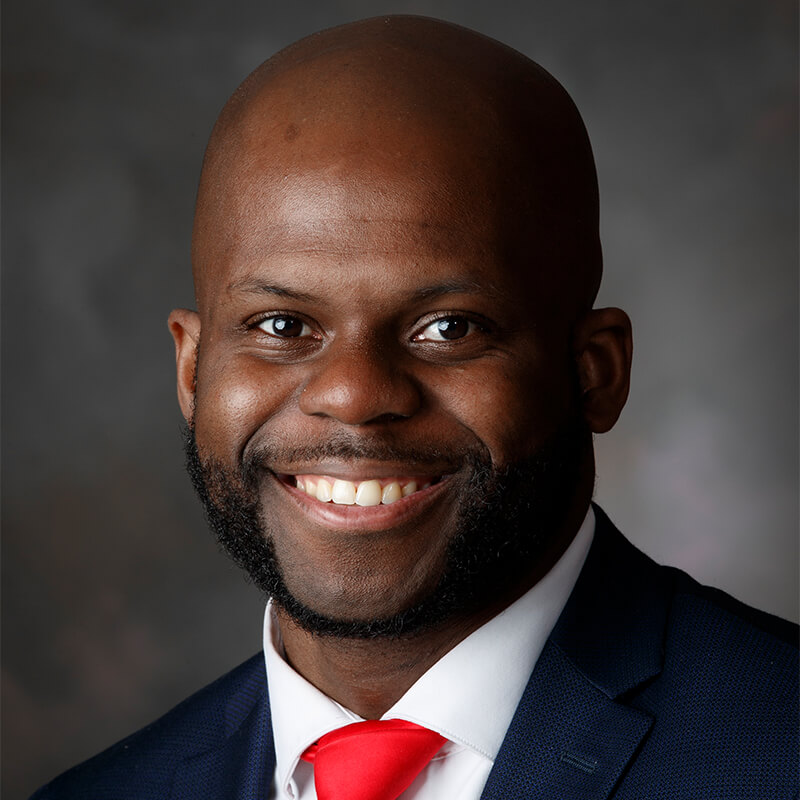 Contact Name

Nicholas Gordon

Contact Title

College of Arts and Sciences

Phone

Email