Economics affects all aspects of life. More than prices and money, economics is the study of how people, households, businesses and governments make choices under scarcity. Learn how to think critically, make informed decisions and apply your analytical abilities to issues affecting individuals, businesses, governments and entire nations. Pursue a career in banking, insurance, finance, consulting or government or prepare to enter a professional or graduate program in law, foreign service, labor relations or business. This major is offered in the College of Business and the College of Arts and Sciences.
Colleges

Hours Required

120 credit hours

Minors Available
The Nebraska Difference
Hands-on research opportunities as a Bureau of Business Research Scholar
Get involved with six research and outreach centers housed in the Department of Economics
Free 1-to-1 tutoring, academic advising and career coaching
Two Pathways For
Economics
You can major or minor in economics in the College of Arts and Sciences or College of Business. Each pathway prepares you for your future career and offers the same required courses of calculus, macroeconomics, microeconomics and statistics. When choosing a college, think about your other interests, the general requirements of the college and available scholarships. View the four-year plans or meet with an academic advisor to see which option is best for you.
College of Arts and Sciences
Pathway provides flexibility to pair your interests in the humanities, sciences and social sciences with economics. Beyond the required economics courses, you will choose from and learn about a wide range of areas. Economics majors in the college often double major or have multiple minors. Receive 1-to-1 career coaching to ensure opportunities after graduation whether you seek high quality employment or pursue an advanced degree.
College of Business
Pathway provides students a wide range of introductory business courses such as accounting, finance and analytics. Economics majors in business often also major in finance. As a business student, you'll receive hands-on career development through the college's unique Professional Enhancement Program.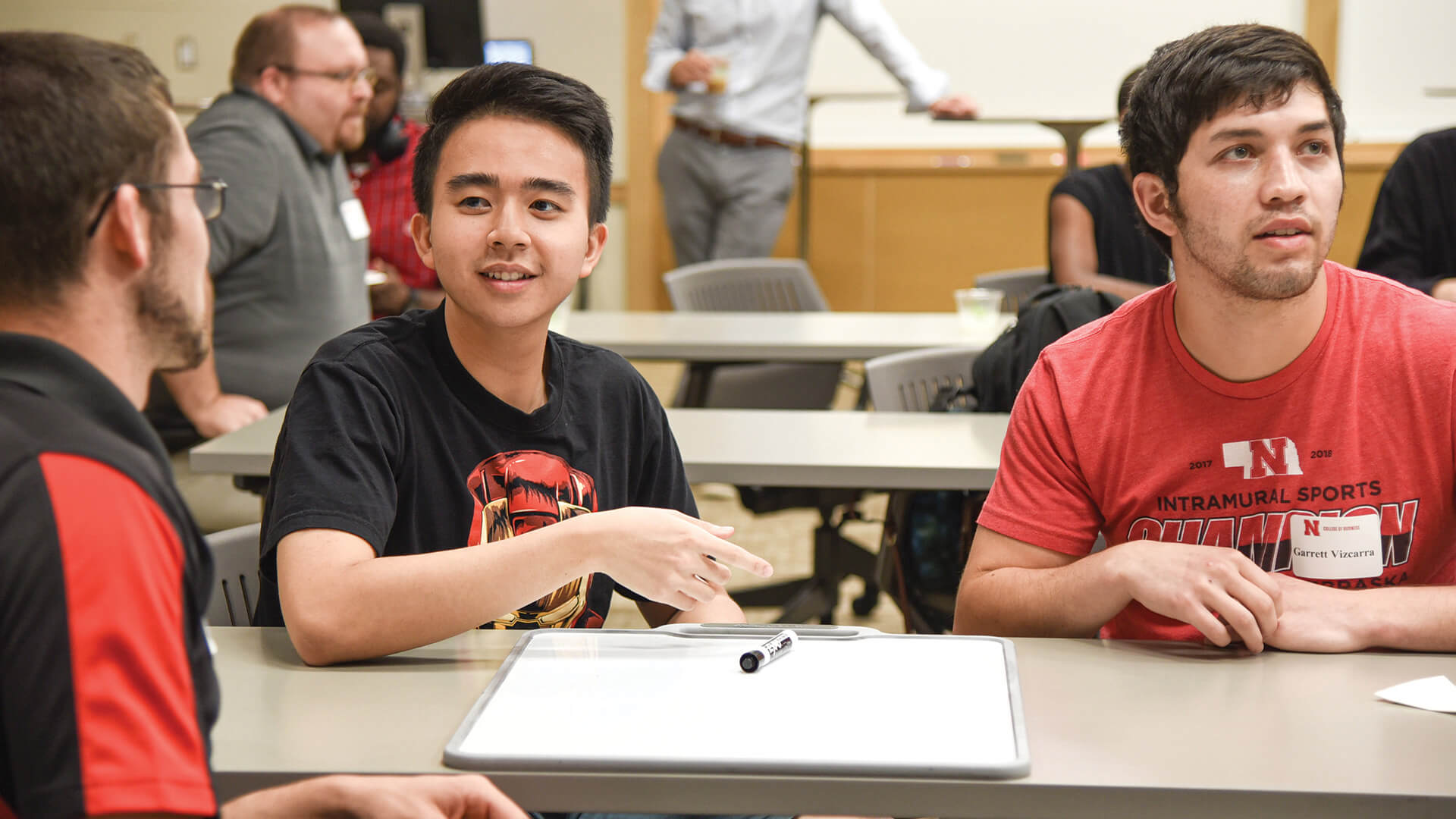 Program Features
Faculty as Experts and Mentors
Our faculty are distinguished experts who have either international experience or a background in business and government. They also advise local, state and federal governments, international organizations, law offices, banks and other businesses. 
National Leader in Economic and Financial Education
The National Center for Research in Economic Education provides a unique opportunity for you to specialize in economic education in an academic department. 
Focus and Range 
Dive deep into your economics major while taking a wide variety of courses that prepare you for your career goals. This major's courses represent 12 areas of economics including: economic theory, comparative international and regional development, econometrics, economic education, economic history, industrial and organization and regulation, quantitative economics, international trade and finance, institutional economics, labor economics, monetary economics and public finance.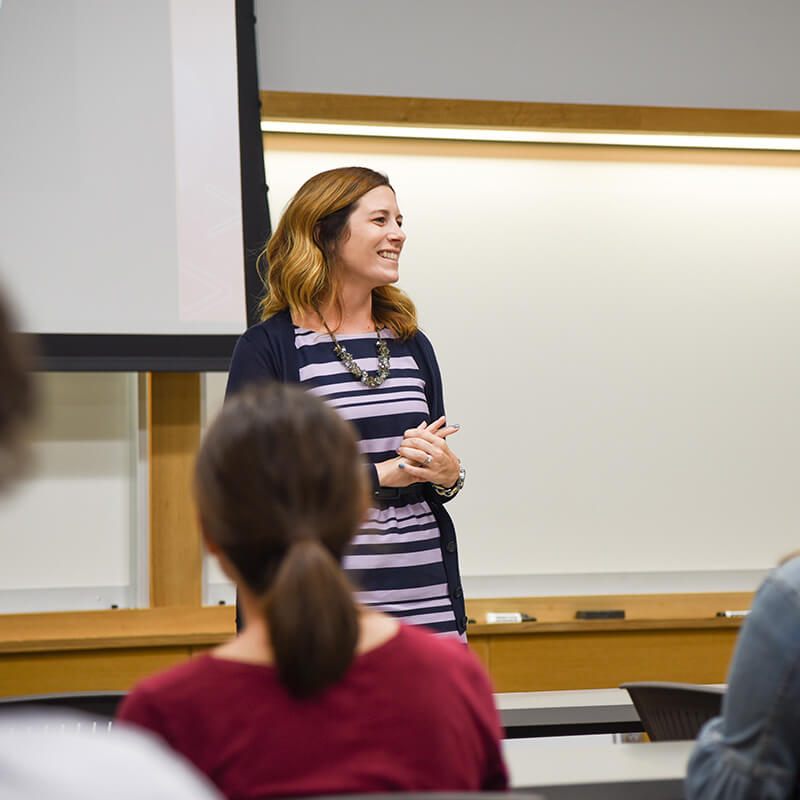 Notable Courses
To earn your bachelor's degree, you will take 120 credit hours of courses, equating to four or five courses per semester, on average.
Intermediate Macroeconomics–Quantitative (ECON 311A)

Study aggregate production, savings, investment, inflation, and market economy performance with detailed analysis of aggregate demand and supply.
Economic Data Visualization and Analysis (ECON 315)

Develop data analysis skills, work with real-world data, and combine economic theory, statistics and data visualization to study socio-economic issues.
Introductory Econometrics (ECON 417)

Learn to use mathematical methods to describe economic relationships like capital, interest rates and labor. Apply models to inform economic policymaking.
Economics of the Less Developed Countries (ECON 423)

Investigate development problems and the significance of land, labor and capital in less developed countries. Study international trade theories and their impact on economic development.
Gender Economics and Social Provisioning (ECON 445)

Explore the field of feminist economics by examining critiques of economic theory and policy. Household decision-making, the care economy and the feminization of labor markets.
Public Finance (ECON 471)

Understand the role the government plays in the economy. Analyze policy issues as they relate to taxation, efficiency and equity.
Explore the 4-Year Plans
Huskers Do Big Things
Internships
Community development intern, Nebraska Department of Economic Development
Public policy intern, Nebraska Alzheimer's Association
Legal intern, R. Kevin O'Donnell, P.C., L.L.O.
Data analytics intern, Sterling Computers
Intern, Federal Reserve Banks
Intern, Office of U.S. Senator
Careers
Brand specialist, Amazon
Financial institution specialist, Federal Deposit Insurance Corporation (FDIC)
Investment banking analyst, Stephens Inc.
Economic analyst, United States Federal Government
Financial analyst, State of Nebraska
Geospatial analyst, National Geospatial-Intelligence Agency
Graduate Schools
Master of Science in Economics, Barcelona Graduate School of Economics
Master of Applied Economics, Georgetown University
Master of Science in Finance, Imperial College London
Master of Financial Engineering, University of California-Berkeley
Juris Doctor, University of Chicago
Master of Science in Business Analytics and Decision Sciences, University of Leeds
Outside the Classroom
Get the most out of your collegiate experience by taking advantage of opportunities to get involved. Challenge yourself and make meaningful connections along the way.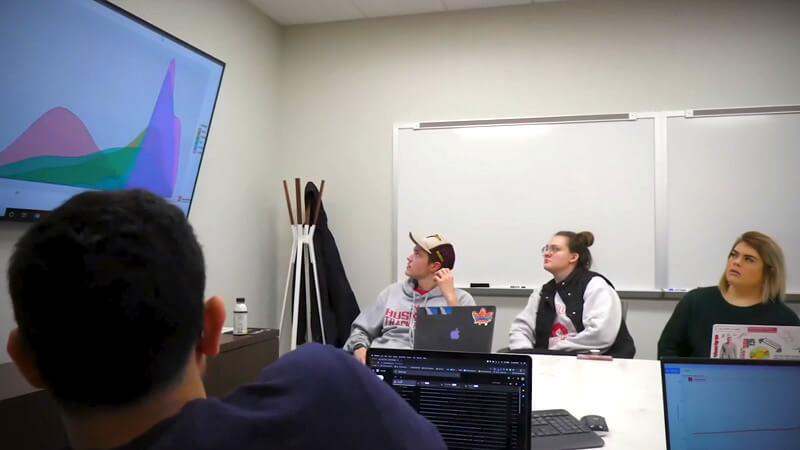 Conduct meaningful research as a Bureau of Business Research (BBR) scholar working with faculty on impactful projects and gaining research experience.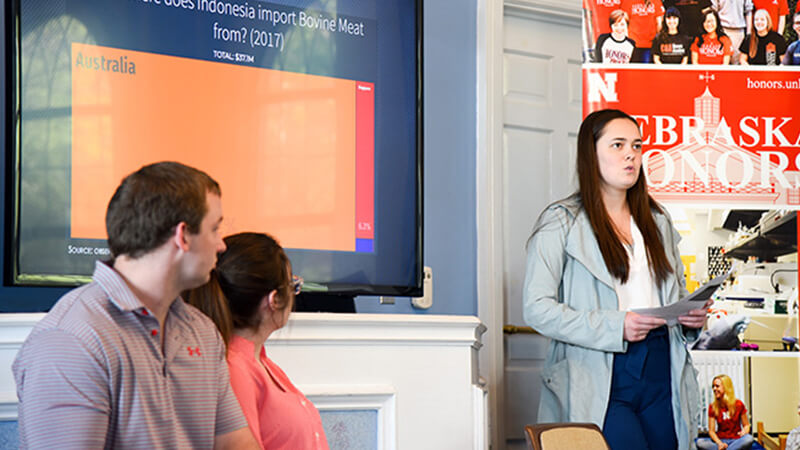 Intern with the Yeutter Institute of International Trade and Finance, where you'll use your economics skills for the greater good.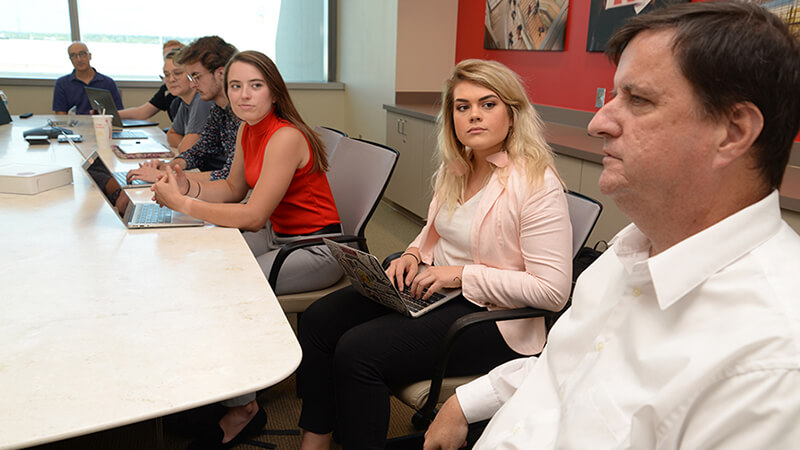 Research various economic policy issues alongside faculty through the Undergraduate Creative Activities and Research Experience (UCARE) program.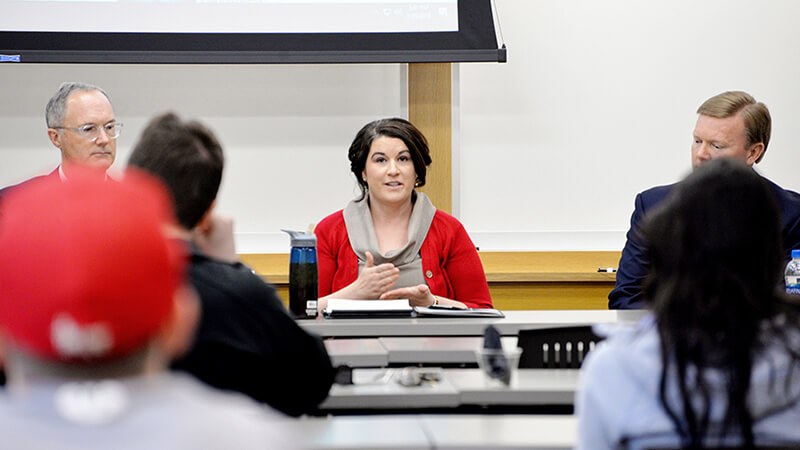 Meet professionals and discuss career options. Recent examples include the Nebraska Bankers Association and Federal Reserve.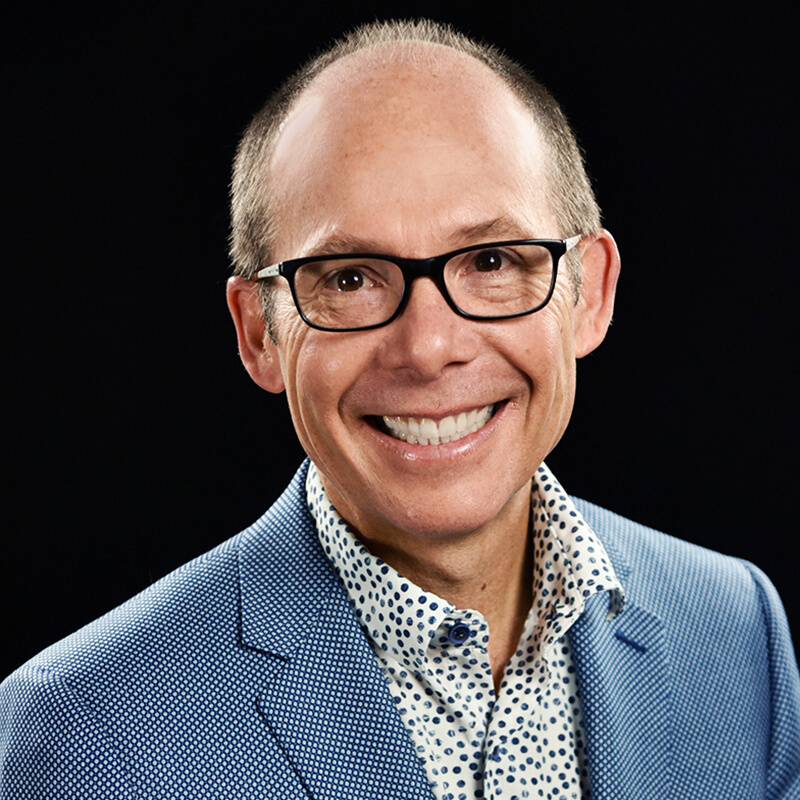 Featured Faculty
Sam Allgood, Edwin J. Faulkner Professor of Economics and Faculty Director of the Teaching and Learning Center
Sam Allgood teaches introductory courses, including Microeconomics and Macroeconomics. He enjoys introducing students to economics and watching them observe and understand the world differently. He's been teaching long enough that all three of his children were coached by his former students. Allgood is a member of the American Economic Association Committee on Economic Education and co-editor of the Journal of Economic Education.
Academics & Experiential Learning
Work with real data and communicate economic analysis in a proposal.
Participate in a game theory or stock market simulation.
Write public policy reports using federal budget data.
Career Preparedness
Sharpen your critical thinking skills. Develop proficiency in programming languages like R and STATA.
Learn how to predict price changes and production planning to better lead teams.
Pair your economics major with a minor or second major to broaden your knowledge in a related area, like political science or history.
Community
Make friends by joining clubs like the Economics Club, where you'll discuss current trends and topics.
Assist the development of local and global economies by using your education to grow communities.
Help people live more fruitful lives by exploring trends and using data to predict human behavior.
Have Questions?
We're Here to Help
If you have questions about the Economics major or navigating the application process, contact us.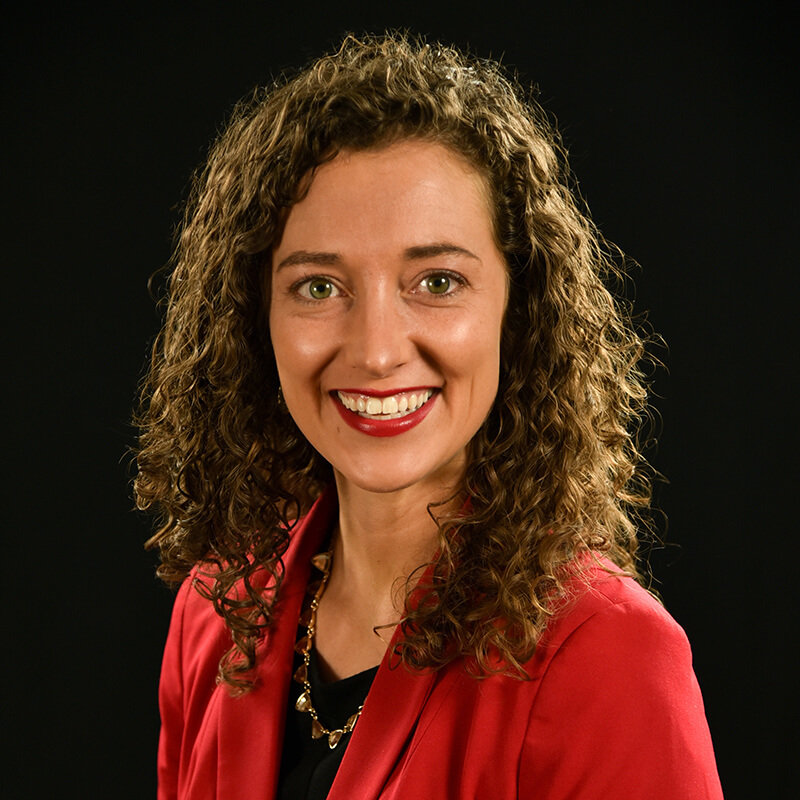 Contact Name

Kendra Ritchie

Contact Title

College of Business

Phone

Email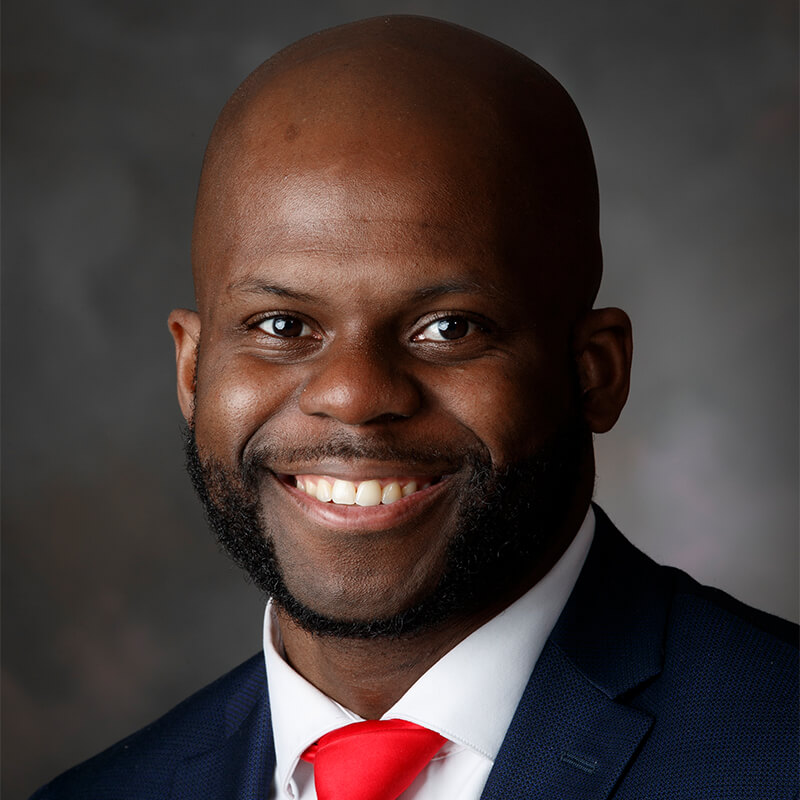 Contact Name

Nicholas Gordon

Contact Title

College of Arts and Sciences

Phone

Email